Maaz Electronics Pakistan is the largest stockiest and supplier of electronic components in Pakistan. We carry large stock and range of components, parts and modules collected from all over the globe ready for immediate delivery.
We work with a consulting approach to meet your requirements of electronics hardware and software. We are located in Pakistan Jahanian City Khanewal District Punjab Province.
Special orders and component requirements can also be met, together with locating difficult-to-find components and integrated circuits.                                                                        If you have Any problem regarding payments plz contact payment@maazelectronics.pk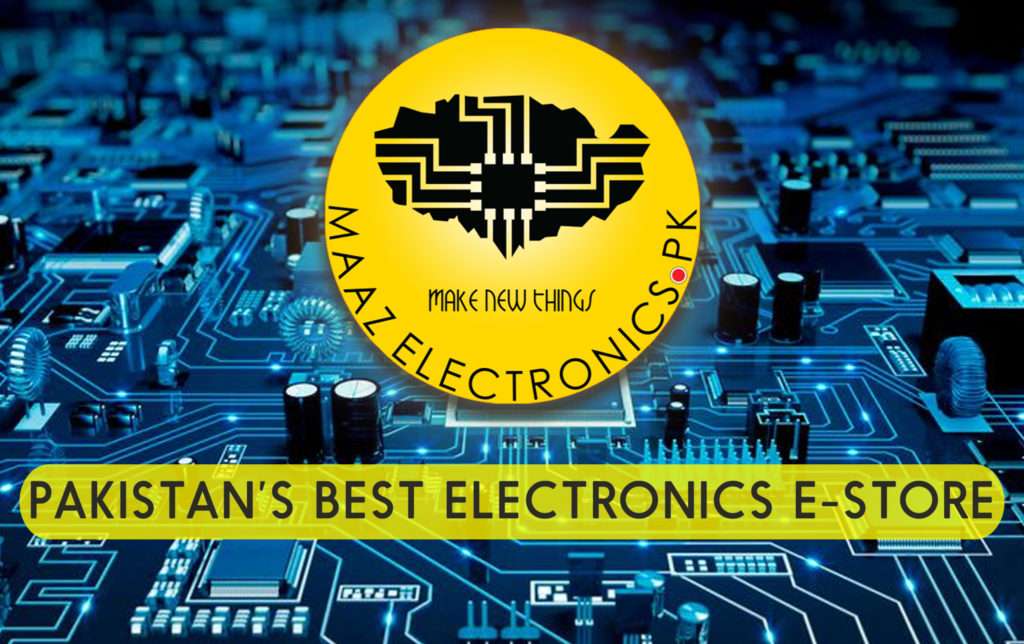 Customer can contact 24/7 on whatsapp number (03276334277) regarding orders how to find products how to place order or any query or information about website or my YouTube channel. Maaz Electronics
Maaz Electronics always try to give best 100% genuine products to customers. We send reliable and checked products. No compromise on quality at all.
We use M&P third party courior service to ship fastest delivery possible all over pakistan in chipset rates.
Orders from students, hobbyists, and professionals are most welcome. You can buy online, by Whatsapp or collect from the store. All parts and components will be ready in 30 minutes. We can deliver all over Pakistan and internationally as well.
We also provide services relating to microcontroller programming, through-hole, and SMD-based PCB designing and development, Schematic designing, and implementation of controller-based solutions. We do all scales of domestic, industrial, and commercial applications including high-power PLCs-based system solutions.
If you have further questions or require a quotation for parts not listed on our site, please feel free to contact us at info@maazelectronics.pk